Let browsers do the work for you
Engage with users by displaying news, posts and widgets on the main page of the browser which is branded to suit your project or business

A branded New Tab is much more effective than a social network page
Social Networks and Sites
On social networks, users subscribe to a page and rarely return to it again. Social networks and blogs do little to increase revenue and raise brand awareness.
New Tab
Once the New Tab is installed, users will see your content dozens of times every day. This will result in increased business visibility and revenue, as well as user engagement.

Set It Up
You can create your New Tab with Capitan in just a day without reaching out to developers
Install
Once your clients install your extension with just a simple click, the New Tab in their browser will be replaced with yours
Use
When users open a New Tab they will see posts and news about your project, published by you through the Capitan platform
Get Results
A New Browser Tab is visited up to 15 times more than the world's most popular website, allowing it to highlight your project and make it more memorable
Just think about it!
Almost every time you want to open a website, you open a New Tab in your browser first. That is why the New Tab page is visited far more than Facebook and YouTube combined!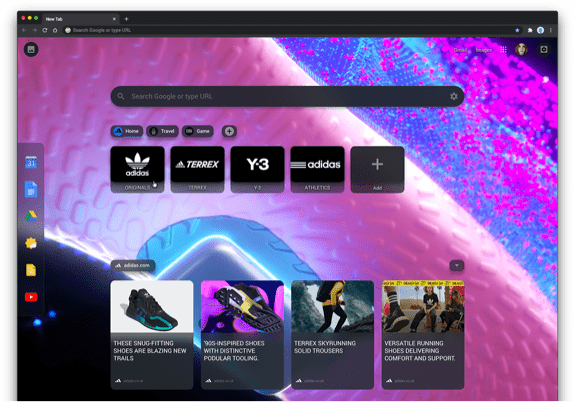 How does Capitan work?
Today, all browsers support the replacement of the default New Tab and it can be done by simply installing an extension. Capitan is designed to help any business in creating an extension to replace the New Tab within a day.
Send your request to an operator via chat or email
We will ask you a few questions, create and then customise the extension for your company within 24 hours.
The extension will be uploaded to the Chrome Web Store
You will receive a link to the extension, as well as access to the platform for future content publications.
Share your extension with the users
Share the extension with your clients, followers or fans so they can see your content every day.
What are the advantages of a branded New Tab?
1 Your content will not be perceived as an advertisement. Adverts deter people whilst widgets in the New Tab will engage users, gradually connecting them with your brand:
Useful content
Feature useful news, posts and offers about your project in the New Tab feed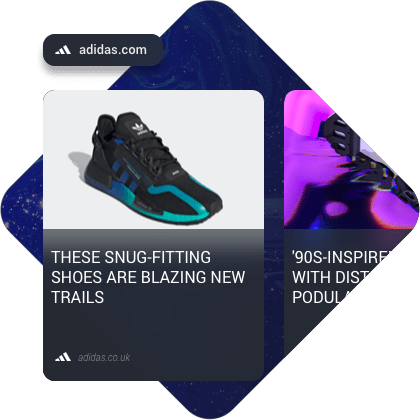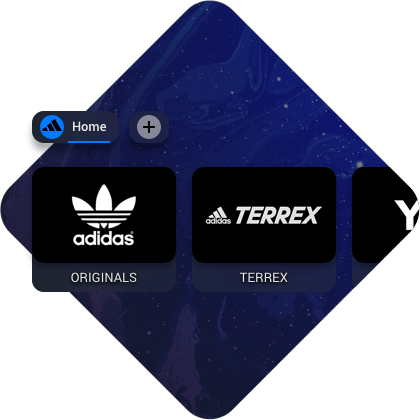 Useful links
Embed visual links to your key products in a New Tab which will be available by default after installing the extension
Tailored branding to suit your business
Customise wallpapers and themes for your New Tab to boost the exposure of your project and help promote your business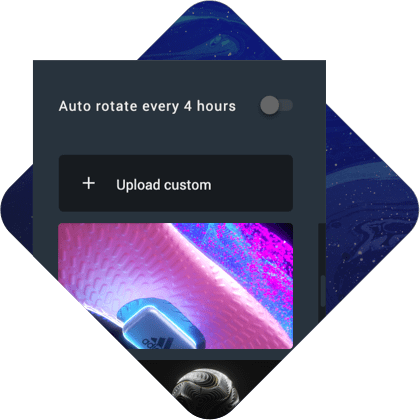 2 The New Tab allows you to earn extra cash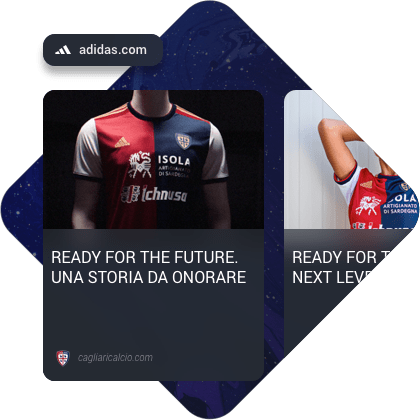 Earn money by posting
You can publish the content of other advertisers in your news feed and visual bookmarks (just as you do in social media)
We can help you generate income
You can leave the monetisation to us. We will install a setup of visual bookmarks linked to the websites of our partners. You will receive 80% of the profit from such advertising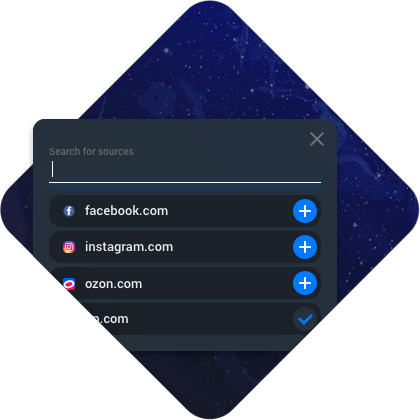 3 The New Tab attracts users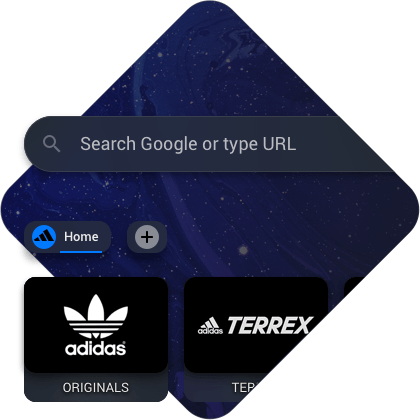 Full engagement
Throughout the day, your clients will repeatedly open a New Tab and see useful content regarding your project. This will take them on a journey from being simple clients to becoming real fans of your brand
What kind of business could benefit from a New Tab?
Practically any, here are some examples:
You are a blogger or any other business which posts useful content
Perhaps you write about IT or design, help to find affordable tickets, record videos or generate other useful content.

For example, this New Tab was created in the span of 24 hours for vc.ru - a popular portal for business owners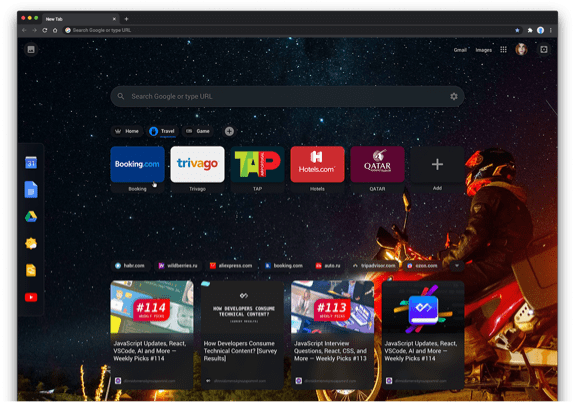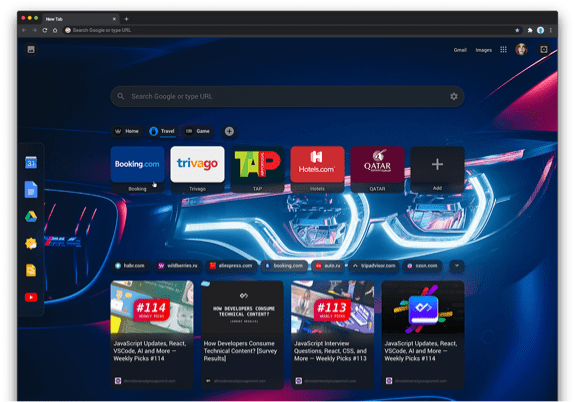 You are a business that prioritises the support of its fans
Whether, you are a celebrity, a manufacturer, a football club or another business that relies on the power of its brand, Capitan can help you.

Here is a New Tab created in only a day for BMW, a manufacturer of business-class cars
You are a business that relies on returning customers
For instance, you run an online game, a beauty salon, a smartphone app or any other enterprise that depends on returning clients.

A great example is this New Tab created in 24 hours for World of Tanks - a popular online game all about tanks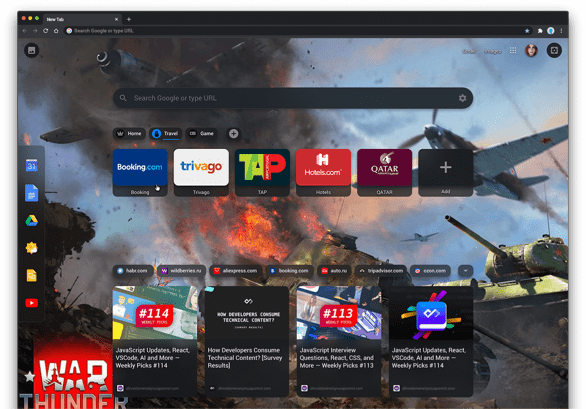 In summary, a New Tab enables your company to:
Publish posts in the New Tab
Increase the views of those posts tenfold due to the frequent reopening of the New Tab by your clients
Receive additional income
From advertisements in the news feed and visual bookmarks in your New Tab
Increase brand or project awareness
With the help of a browser customised with a branded New Tab, that can be created within 24 hours on the Capitan platform
start

$1 for 1 monthly active user

Free 1-month trial

Standard

$0.7 for 1 monthly active user

Installation of branded themes and wallpapers

Ability to publish your own posts

Installation of branded visual bookmarks

Визуальные закладки - это ссылки на сайты с логотипами, которые устанавливаются на новую вкладку. Вы сможете установить любые такие ссылки, в т.ч. на свои проекты

Monetise the extension through ad sales

Automatic monetisation of the extension through the platform

Автоматическая монетизация через установку партнерских виузальных закладок
Let us do the work for you. Don't hesitate, get in touch today:
Send us your New Tab request
Guaranteed response within 24 hours
Thank you for contacting us! We will be in touch with you shortly.